Recent Calls
04/21/17 - Hamden Professional Firefighters
Release: # 17-008 Date: April 19, 2017 Contact: Deputy Chief Gary Merwede On Tuesday April 18, 2017 at 6:24 pm. the Hamden Fire Department was dispatched to a reported kitchen fire, in the Whitney Village Quinnipiac University student housing complex located at 3075 Whitney Avenue. The first notification call to Hamden Central Communications came from the Quinnipiac security office.
Hampton Chowdah Challenge
04/21/17 - Professional Fire Fighters of New Hampshire
Jameson Memorial Shirts
04/21/17 - Professional Fire Fighters of New Hampshire
Friends of Hampton Firefighters People have been asking about a new shirt for Kyle. Below you will find the link to order the new shirt. There are 4 styles, short sleeve t-shirt, long sleeve t-shirt, full zip sweatshirt and quarter zip sweatshirt. T-shirts are $20 and sweatshirts are $50. Orders must be submitted by 4/28/17 so act fast.
Denver Burn Foundation Payday Raffle Winner
04/21/17 - Denver Firefighters Local 858
Happy Payday! We hope this beautiful spring weather has you thinking about your golf game! The Denver Fire Fighters Burn Foundation's 30th Annual Burn Camp Golf Tournament is scheduled for May 19th at Fox Hollow only four weeks away. Planning for this year's tournament is well underway and it is fast approaching.
McLaren Flint Laboratory Service Centers
04/21/17 - AFSCME Local 875
Lyndon Fire-Hiring Opportunity!
04/21/17 - IAFF Local 3972
Lyndon Fire is accepting applications and will be testing for an eligibility list to fill open entry level positions for up to the next 12 months.  Click download for additional information or visit www.lyndonfire.com.
Brother in need
04/20/17 - Colorado Professional Fire Fighters
Brothers and Sisters- Please visit this GoFundMe page for a fellow Brother in need. Brother Anderson is with Adams County L2403. www.gofundme.
Funeral Services: Captain Louis Martin
04/20/17 - IAFF Local 42
Graveside Services and Burial for IAFF Local 42 Active Retiree and KCFD Fire Captain Louis "Scooter" Martin will be held on Saturday, May 6, 2017 at 10:30 AM at Mt. Olivet Cemetery at 7601 Blue Ridge Blvd, Raytown, MO 64138. A Celebration of Life will be hosted by IAFF Local 42 the next day on Sunday, May 7, 2017 at 1:00 PM at Gladden Hall, 6320 Manchester Ave.
Victory for the Good Guys!
04/20/17 - Professional Fire Fighters of Oklahoma
Brothers and Sisters;       Chalk up another victory in the good guy's column! The PFFO Legislative team has worked hard on your behalf to defeat Senate Bill 0436 by Senator Dahm out of Broken Arrow.
County Chapter 3rd & 4th Steward Vacancy
04/20/17 - Albuquerque Area Fire Fighters
The IAFF Local 244 Executive Board is accepting letters of interest for the positions of County Chapter Third & Fourth Steward's for the next 14 calendar days.
Golf Tournament
04/20/17 - IAFF Somerville Fire Local 76
Somerville Firefighter's annual Davey Fitz golf tournament will be held Friday, June 16th at the Hillview Country Club. Contact credit union or Steve Layton to sign up.
Magistrate Hearing Transcript
04/19/17 - IAFF 1826
2017 Regular Union Meeting Dates
04/19/17 - IAFF Local 1476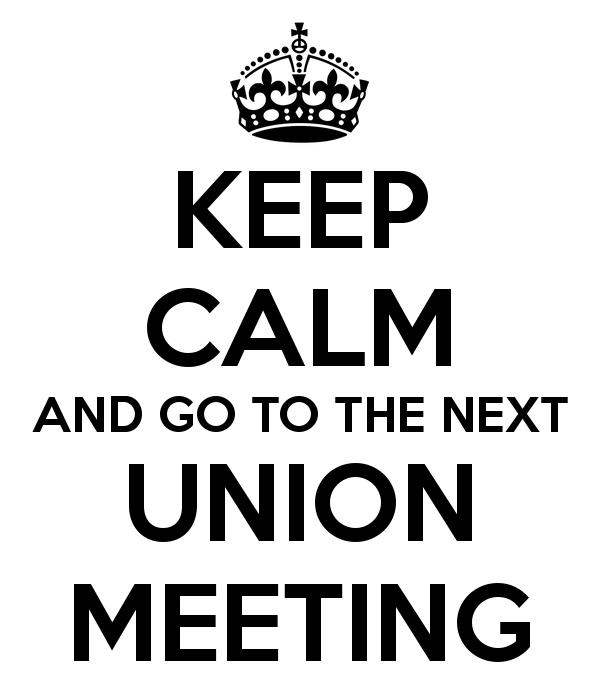 The following dates are for the regularly scheduled meetings in 2017: January 11, March 8, May 10, Sept 13, November 8. These meetings will be held at Cash Corner Station and begin at 1900 hours unless otherwise noted.
Walt Dix Elected IAFF 12th District Vice-President
04/18/17 - IAFF Local 2546
April 18, 2017 – Walter (Walt) Dix, president of Broward County, FL Local 4321, was officially sworn in at IAFF headquarters by General President Harold Schaitberger as the new 12th District Vice President, replacing Larry Osborne who has retired after 10 years of distinguished service on the IAFF Executive Board.
IAFF Motorcycle Group
04/18/17 - IAFF 14th District
IAFF MG Chairman is 14th District Brother Pete Reagan. Please consider joining! Whether you're an active, retired or alumni IAFF member, if you love to ride, you'll want to join the IAFF Motorcycle Group (IAFF-MG).
Scott FF Combat Challenge
04/17/17 - Newport News Firefighter's Association
2017 St. Florian Scholarship Winners
04/17/17 - IAFF Local 42
The recipients of the 2017 St. Florian Scholarship are: Hannah Ziglinski, daughter of Christopher Ziglinski David Thurlo Jr., son of David Thurlo, Sr.
Easter 2017
04/15/17 - IAFF Local 1014
Los Angeles County Firefighters IAFF Local 1014 Representing over 3200 Firefighters, Paramedics, Dispatchers, Pilots, Wildland Firefighters, Forestry and Health Haz Mat personnel This holiday weekend started with Good Friday through Easter Sunday.
2017 Filed Legislation
04/15/17 - IAFF local 3704
Click the link below to go directly to all currently filed legislation for 2017. We will update as all bills come avaliable. http://ose.louisiana.gov/legisSessions/Legis2017/Categories.
Check out pictures from today's fire
04/15/17 - Hampton Fire Fighters
Our photo gallery has been updated! There is a folder for 2017 Pictures and in there you will find pictures from today's brush fire at the Hurd Farm.
2017 Chowdah Challenge!
04/15/17 - Hampton Fire Fighters
Date has been set! Join us Thursday May 25th from 6-9pm at McGuirk's.
Retirees Get Together
04/15/17 - IAFF Somerville Fire Local 76
The next retirees get together will be held on Wednesday, May 10th at the DAV on Broadway, from 9 to noon. If you need retirement papers notarized, please bring them with you.
Dental Insurance
04/14/17 - Boston Fire Fighters
Dental Insurance Open Enrollment Period May 1, 2017 – June 2, 2017 We are happy to announce that the decision to move to self-funded dental plan is already paying dividends. This year's premium will remain the same as last year. Family: $27.68 per week Individual: $10.
Funeral Services: Captain Mark Williams
04/14/17 - IAFF Local 42
Visitation and Funeral Services for IAFF Local 42 Active Retiree and KCFD Retired Fire Captain Mark Williams will be held on Friday April 21st at Concord Fortress of Hope Church 11050 W Longview Pkwy,Kansas City, Missouri 64134. Visitation will be held at the church from 9 AM to 11 AM with the funeral immediately following visitation at 11 AM.
April 12, 2017: UPFFA Legislative Conference
04/14/17 - UPFFA
UPFFA of Ct.
PPFFA Convention Ad Book
04/14/17 - Pennsylvania Professional Fire Fighters Association
NLFD Pipe Band TShirts Now Available!
04/14/17 - New London Fire Fighters
Both NLFD Pipe band Tshirts and Off Duty NLFD shirts are available for sale at the Fire Marshal's Office at Fire HQ 289 Bank St, New London. They are available from 8 AM to 4 PM. The Pipe Band Tshirts are available in both short sleeve and long sleeve and in either black or green.   T Shirt prices are $20 for the short sleeves and $25 for the long sleeves.
Legislative update from PFFUI 4/11/17
04/13/17 - IAFF Local 4416
Brothers and Sisters, We are happy to report that four of our major bills have now passed the full Senate or House floors and are on their way to the Governor to sign. HB1171, disciplinary rights for firefighters, has passed the House 91-4 and now has passed the Senate 49-0.
St. Florian Fund Scholarship Trustee Position
04/13/17 - IAFF Local 42
Currently there are two (2) vacancies for Trustees of the St. Florian Fund.  The Fund is seeking persons who are interested in serving.
Moose Lodge Offers First Responder Membership
04/13/17 - IAFF Local 1264
Somerville Fire Alarm Class A Uniforms
04/12/17 - IAFF Somerville Fire Local 76
Somerville Local 76 is proud to announce that for the first time in fire department history, our brothers in fire alarm are now authorized to wear Class A uniforms. Long overdue for our fellow Local 76 members.
2017 Cinco De Mayo T-Shirts
04/12/17 - IAFF Local 21
Passing of Retired Battalion Chief Waldron
04/12/17 - Chester Firefighters Local 1400
Its with heavy hearts that we announce the passing of retired Battalion Chief Bill "Lightnin" Waldron. Battalion Chief waldron retired in 2001 after working over 20 years.
Battle of the Blue Game
04/12/17 - IAFF Local 312
April 10, 2017: UPFFA of Ct. FIRE OPS
04/11/17 - UPFFA
Delegate Training
04/11/17 - IAFF Local 21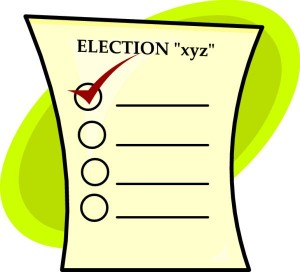 **DELEGATE TRAINING** From the Harris Campaign regarding training to become a delegate: The Police union will be doing a training at the Federation on Thur. April 13th at 6pm. Any of your members are welcome to attend! The federation is at 831 Como Ave in St. Paul.
UNKOCH MY CAMPUS
04/11/17 - Southern Federation of Professional Fire Fighters
Vote for our IAFF Member David Harer's panel.
NYS Retirement Individual Assessments
04/11/17 - Buffalo Professional Firefighters Assoc.
Please see the attached Bulletin #3. It gives details on when the New York State Police & Fire Retirement System Staff will be at Local 282's Union Office to help our members get their retirement numbers. They will be in the union office from May 15th to May 17th, 2017 on the times stated in the bulletin. Call the union office to set up your appointment at 716-856-4130.
Requesting Prayers & Donations for Easton Caraway
04/11/17 - Southern Federation of Professional Fire Fighters
Foley Local 4772 member Cody Carraway's son, Easton, is in St. Jude Hospital in Memphis. His son was diagnosed with cancer (Sacrococcygeal Teratoma). The little boy is 15 months old and has some difficult days and months ahead. Speaking with Brother Carraway they expect to be in Memphis at least 6 months for his treatment.
Cinco De Mayo @ The Rio with the Rockies!
04/11/17 - Denver Firefighters Local 858
Good morning, The title of this article is a lot to wrap your mind around, but here it is. Cinco De Mayo @ The Rio With The Rockies. So, in case you didnt know, there is a Rio @ Coors Field, and the seats are great. We here @ Local 858 have reserved the Rio to Celebrate our Spanish, Latin, Hispanic, Mexican-American Heritage as well as everyone else who just likes to have fun.
MSCFF NEW Mobile App
04/10/17 - Missouri State Council of Fire Fighters
The Missouri State Council of Fire Fighters is proud to introduce our newest communication tool; the UnionActive™ Mobile Application for Android, iOS Smartphones and Tablets.  This new technology works in concert with our website.  All this is required to use the Mobile App is to be a registered user with the MSCFF website.
Monday, April 10, 2017: UPFFA of Ct. FIRE OPS, Hartford Fire Training Academy
04/10/17 - UPFFA
Addiction Treatment Facility Exclusively for IAFF Members
04/10/17 - UPFFA
Addiction Treatment Facility Exclusively for IAFF Members Tragedy and trauma are an everyday reality for fire fighters and paramedics, and can lead to behavioral health issues, including addiction, substance abuse and post-traumatic stress disorder. A host of additional behavioral health issues can also emerge, including anxiety, depression and even suicide.
Local 2819 Representing Goodwill
04/10/17 - IAFF Local 2819
Recently, a special request from WSCFF President Dennis Lawson was distributed statewide. Peruvian Consul General Velasquezl has reached out to us to rally support for the Fire Service in his country. After severe rain storms, they are in crisis mode, dealing with conditions compared to Hurricane Katrina - worse even.
Local 2819 Honor Guard Mariner Games
04/10/17 - IAFF Local 2819
Brother Trevor Stanley, an Honor Guard member since its inception, was recently appointed to be our Honor Guard Coordinator. Since, he's been busy keeping our Local relevant with events and polished through practice. Here is a list of dates during which they will represent the Kitsap Fire Fighters Union at Safeco Field during Mariner Games.
2017 Local 1826 MDA Boot Drive Totals
04/10/17 - IAFF 1826
SENATE BILL 214 - FIREFIGHTER CANCER BILL HAS CLEARED BOTH HOUSES, ON ITS WAY TO GOVERNOR'S DESK
04/10/17 - Colorado Professional Fire Fighters
Today SB-214 passed out of the House on a bipartisan vote 65-0.  After passing out of the Senate earlier this session, our bill now heads to Governor Hickenlooper with unanimous  bipartisan support. This is testament to the continued collaborative efforts and hard work from everyone involved over the last two years.